Recharging your electric vehicle just got a little bit easier as Google Maps will now show the real time availability of charging ports in the United States and the United Kingdom.

Users simply have to fire up the app and search for "EV charging stations." A list and map of nearby chargers will then appear and stations from Chargemaster, EVgo and SemaConnect will show how many open ports are available at each station. This is a boon for EV owners as they'll no longer end up driving to a charging station only to find all the charging ports in use.
Chargepoint is notably absent from that list, but Google promised real time information from the company will be added "soon." That will be a welcome addition as the company has nearly 64,000 charging ports and the Google integration means drivers won't have to use a separate app to check for availability.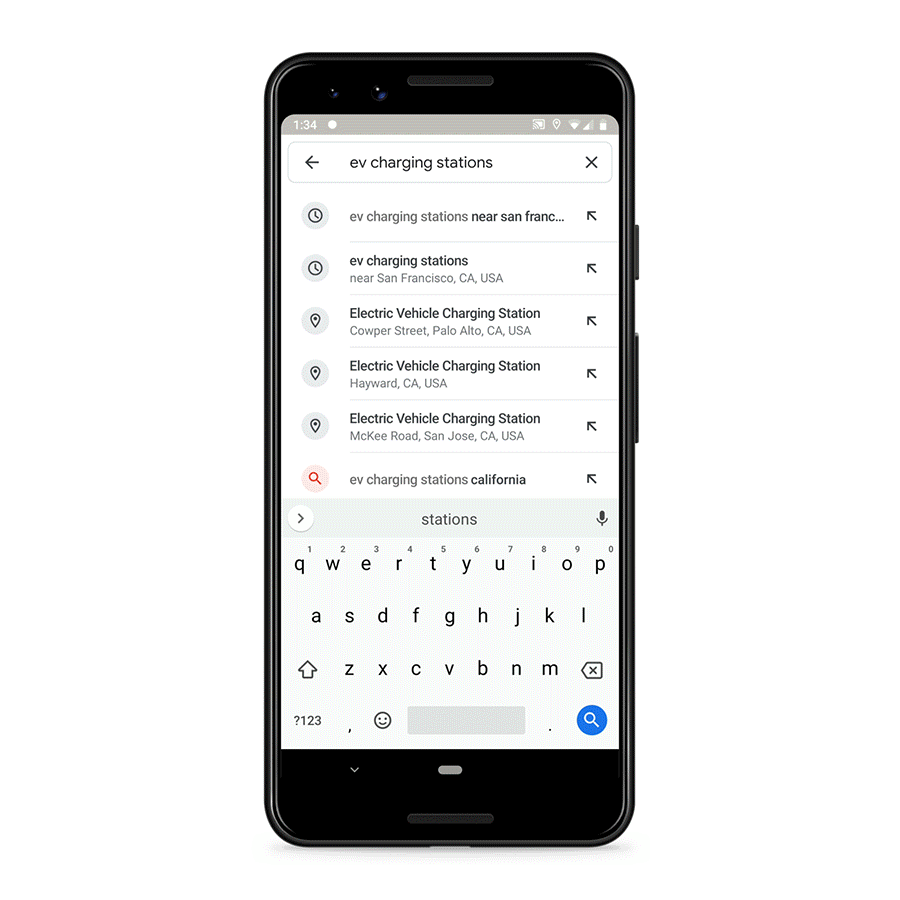 Besides showing real time availability of charging ports, Google Maps displays other useful information such as the charger type and the power rating. This is on top of the usual information such as location, reviews and photos.
The new function is supported by Google Maps on desktop, Android and iOS. It's also integrated into Android Auto.
As electric vehicles become popular, charging stations are likely to fill up more frequently. This makes having real time information about availability important as EV owners can tie up charging ports for hours.
PHOTO GALLERY
more photos...